About Me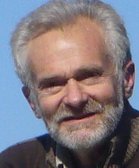 D
r. Michael Lustick is a Board Certified Child a
nd Adolescent Psychiatrist licensed to practice medicine in the State of Connecticut with more than 30 years of experience in the field. He is an Assistant Clinical Professor of Psychiatry at
Yale Child Study Center
and also at
the
Yale School of Nursing
. Dr. Lustick was the Medical Director of the
Connecticut Department of Children and Families (DCF)
administered Adolescent Psychiatric Hospital for five years and helped it achieve the first JCAHO Accreditation with Commendation of any State Hospital in CT. He then became the Medical Director at High Meadows, a DCF-administered residential facility for children and adolescents with severe psychiatric illness. Since 1996, Dr. Lustick has been the Medical Director of the
Parent Child Resource Center
in Derby CT - a nonprofit clinic that serves psychiatrically impaired youth and their families. In addition, Dr. Lustick has maintained an active private practice with a specialization in consulting to school systems in CT. Dr. Lustick has been married to his college girlfriend, Barbara Rickler, M.D., for more than 35 years and she has been an invaluable colleague and has helped develop the contributions on this web site.
Dr. Lustick received his Medical Degree from Upstate Medical University in Syracuse, NY. He then attended the University of Illinois for General Psychiatry and Columbia Presbyterian in NY and the Hartford Consortium in CT for Child and Adolescent Psychiatry. When he is not practicing psychiatry, Dr. Lustick plays golf to a 7 Handicap and is certified by
USGTF
as a Level 3 Instructor.
Board Certifications
Child & Adolescent Psychiatry, 1986
Psychiatry, 1984
Specific Areas of Experience and Expertise
Psychiatric evaluations
Improving systems that serve children's mental health needs
School-based consultations
Developing meaningful families
Mentoring mental health professionals who work with children
---
---
My Philosophy

Effective treatment of any individual, family or system starts with the development of a narrative formulation that provides the framework for strategically engaging in meaningful, sustained change. I am committed to providing patients and families with comprehensive evaluations and individualized treatment that is respectful, effective and meaningful. I believe that patients and families should be provided with a thorough understanding of the factors that influence treatment response and the specific measures that can be taken to maximize positive outcomes. I believe that passionate compassion is the hallmark of respectful healthcare and must be pursued relentlessly by every professional.